The popular Saturday Courses at ETS started last week with a full Chalmers Hall and several dozen others accessing the three classes online. Zack Purvis set the scene by asking some searching questions about what we "expect from worship". Ben Castaneda then introduced his course on the Bible by probing into how we ought to use it. Finally, in the afternoon, Iver Martin turned the clocks back to the 16th century and traced the life of John Knox.
The Saturday Course is still taking applications – visit https://ets.ac.uk/saturday-courses to register.
It is open to everyone and provides a valuable opportunity for eager minds to develop a deeper understanding of Christian basics.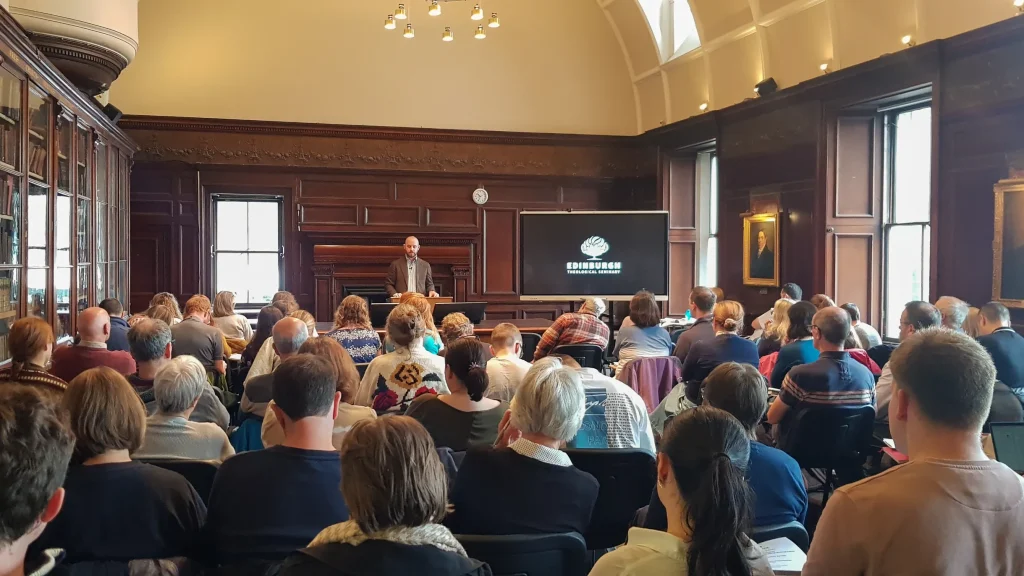 Here are details of the lectures taking place in 2023-24:
—
Biblical Studies:
Interpreting Scripture: How to Read, Understand, and Apply the Bible
Lecturer: Ben Castaneda
Christians are people of the Book. We believe that the Scriptures of the Old and New Testaments are 'living and active' (Heb 4:12), able to make us 'wise unto salvation' (2 Tim 3:15), and teach us 'what man is to believe concerning God, and what duty God requires of man' (WSC 3). As a result, nothing matters more than knowing how to read the Bible well. Becoming a better interpreter of Scripture will not only help our personal Bible study, but will also benefit our small groups and churches as we grow in our ability to build up one another with the Word.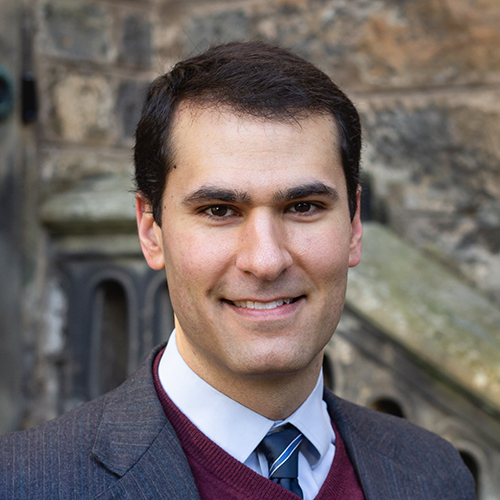 —
Christian Doctrine:
Bored at Church? What Happens When God Calls His People to Worship
Lecturer: Zachary Purvis
Why are we bored at church? Do we get out of it what we put in? Do we have to settle for either dull routine or perpetual innovation? This lecture series examine biblical and theological foundations of worship to better understand who we are, what happens when we gather together, and how God draws us in as participants in the drama of redemption.
—
Church History:
"Dour Presbyterians?" What you need to know about the church in Scotland
Lecturer: Iver Martin
The church in Scotland has a particularly fascinating history involving equally fascinating people. Who was John Knox and why was the Reformation in Scotland so momentous? How did the fledgling Protestant church develop? What were the influences and who were the people that shaped the church, creating what we know as Scottish Presbyterianism? Who were the Covenanters and how do we best understand the conflict that cost so many their lives? Who were the missionaries sent to other countries in the 18th century? What was the Disruption in 1843 all about? Why are there so many denominations in Scotland today?
This course will trace the history of the church from the Reformation up to the present time. We'll explore the various events, people and issues that make the Scottish church what it is today.