Monday 4th September 2023 at 7.30pm
St Columba's Free Church, Edinburgh
Everyone is warmly invited to attend the Opening Service on Monday 4th September which will formally mark the beginning of the Academic Year here at Edinburgh Theological Seminary.
This year's Opening Service will once again take place at 7.30pm in St Columba's Free Church of Scotland, Johnston Terrace, Edinburgh, EH1 2PW.
The service will be chaired by Principal Iver Martin, and it is our privilege to have Dr Ben Castaneda delivering the opening address.
Hailing from the great state of Texas in the United States, Ben has taught Greek and New Testament at ETS since 2022. He earned his PhD from St Andrews and his MDiv from Westminster Seminary California. Prior to his time in ETS, Ben served as a minister in the Presbyterian Church in America. He and his wife, Bethel, have five children.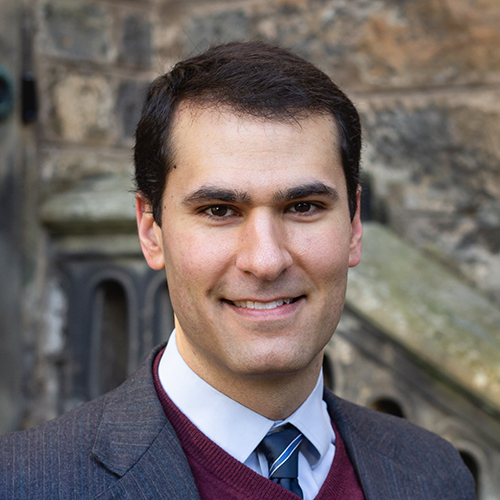 A Time of Fellowship and Encouragement
We hope that you will be able to join us on the evening as the presence of supporters and friends is always a huge encouragement to all who work at ETS, as well as to present and incoming students. This service offers a time for mutual fellowship before the busy work of the new session begins.
Please pray for staff and students to be guided by God as they prepare for a life-long mission of serving the Lord.