Library & Study Resources
Students at ETS enjoy access to an excellent range of technology and library facilities.
The Seminary contains no less than ten different libraries, each with their own focus ranging from the theological to the historical, the practical to the missional, the exegetical to the specialised.
Our comprehensive library contains over 22,300 books and many more journals. The library is particularly strong in Reformed and Puritan literature, but also well-stocked with representative modern works from various theological traditions.
The latest library addition is situated in the newly developed Centre for Mission, providing a rich access to a wide range of missiology resources.
Our library is also merged with the catalogues of nine other theological libraries from the Theological Heritage User Group. Moreover, our degree students can also access a wide range of theological journals, online books and articles which are accessible to our degree students through our validating partner institution, the University of Glasgow.
To crown it all, the Seminary is immensely privileged to have access to what is considered to be one of the best libraries in the UK – New College Library at the University of Edinburgh.  Since 1904, our students have been permitted free access to their highly regarded resources.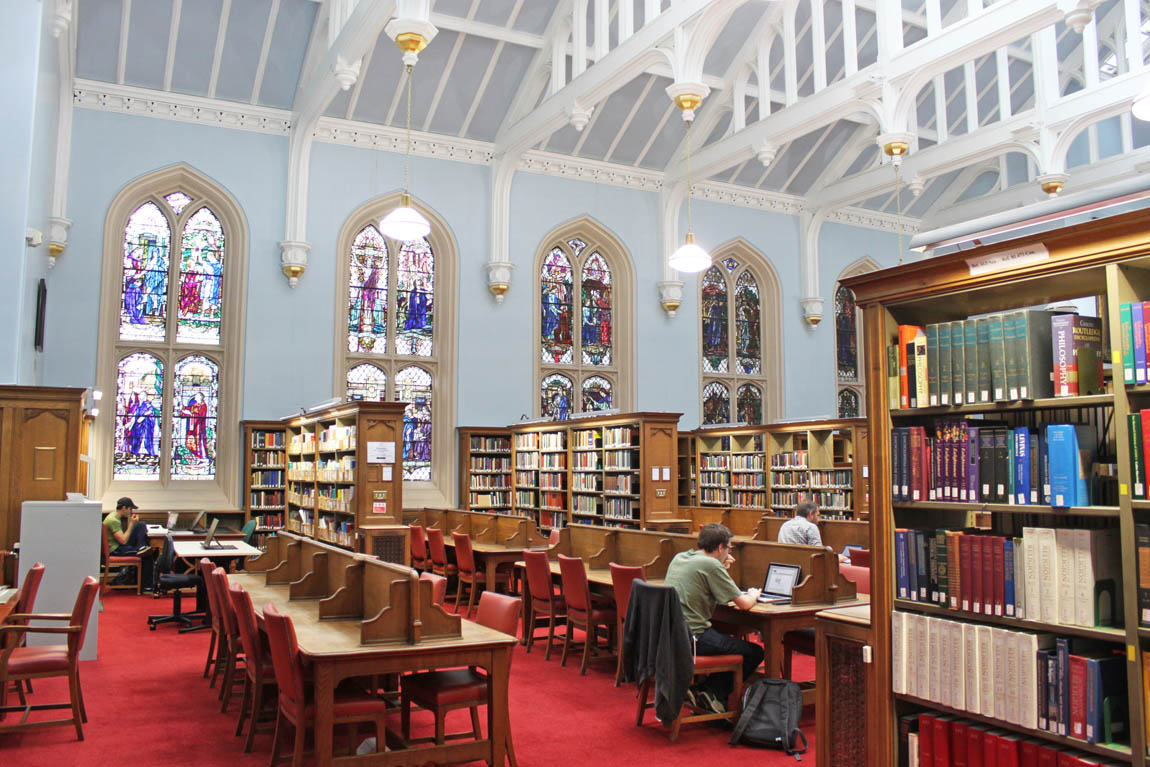 The New College Library is one of the largest theology libraries in the UK and is situated next door to the Seminary.
The Seminary also houses a number of study spaces, large and small, to ensure that students are able to read, study, research and share their learning in a comfortable, studious atmosphere.  
Bookshop
Mound Books Evangelical Bookshop is now the official book supplier for all our ETS reading list.
Campus & Community
The seminary's richest asset is the supportive and welcoming learning environment we can provide to those who come to study with us.
Free Church Heritage Collection
Among the various special features are the Free Church Heritage Collection (in the Chalmers Hall), an extensive Pamphlet Collection (mainly Victorian), an impressive collection of Gaelic publications and the antiquarian volumes kept in the Senate Room (mainly early editions of Scottish and English Puritans, but also including a substantial number of Latin publications from the 17th century theologians who laid the foundations of Reformed Dogmatics.
'The facilities at ETS are outstanding, both in terms of the Seminary's geographical location and its proximity to the great theological library in New College. I would also encourage people to study here because of the Seminary's combination of academic commitment and, at the same time, deep involvement in the life of the Church.'